GARMIN
RELOJ GARMIN LILY SERIE SPORT
Price
$249.990
Place your mouse over the image to zoom it.
CLÁSICO PARA MARCAR LA DIFERENCIA.
MODERNO PARA MANTENERTE CONECTADA.
No has visto nunca un smartwatch1 tan pequeño que pueda hacer tanto. Con sólo mover la muñeca, su elegante lente revela una pantalla táctil brillante que desaparece.
¿Lente con diseño o pantalla touch inteligente? ¿Por qué no ambas?
Un smartwatch pequeño y moderno que registra tus estadísticas claves de salud.
Este hermoso reloj es capaz de recibir mensajes, recordatorios2 y notificaciones.
Sí, también registra tus pasos, sueño, estrés y niveles de energía3.
El bienestar es fácil con apps para caminar, yoga, cardio, respiración consciente y mucho más.
Llega más lejos entre recargas, cada recarga de la batería te durará hasta 5 días.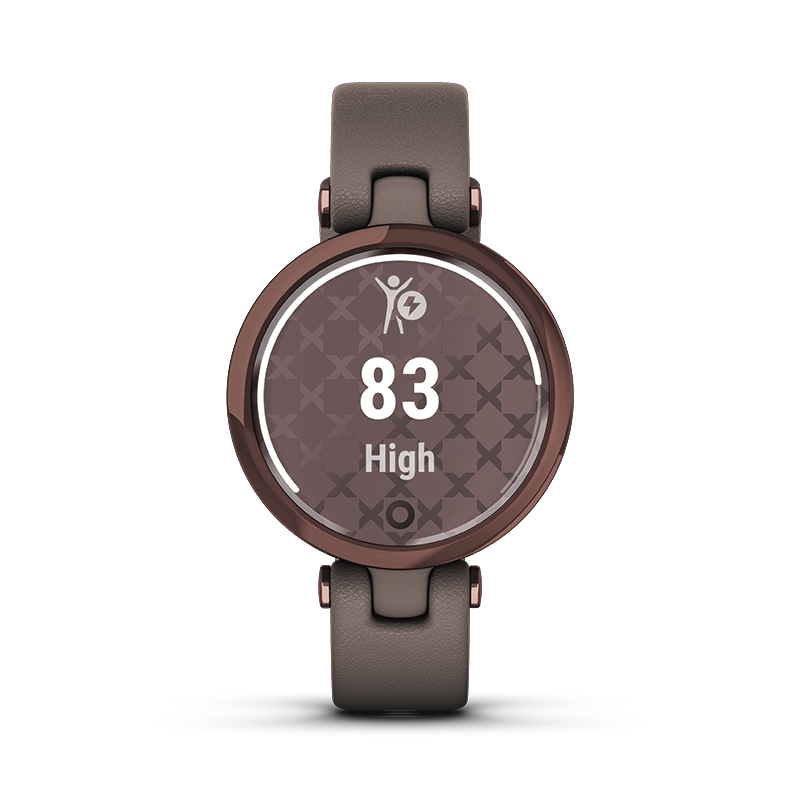 FUNCIÓN BODY BATTERY™
Controla los niveles de energía de tu cuerpo para que sepas cuáles son las mejores horas para realizar actividades o descansar.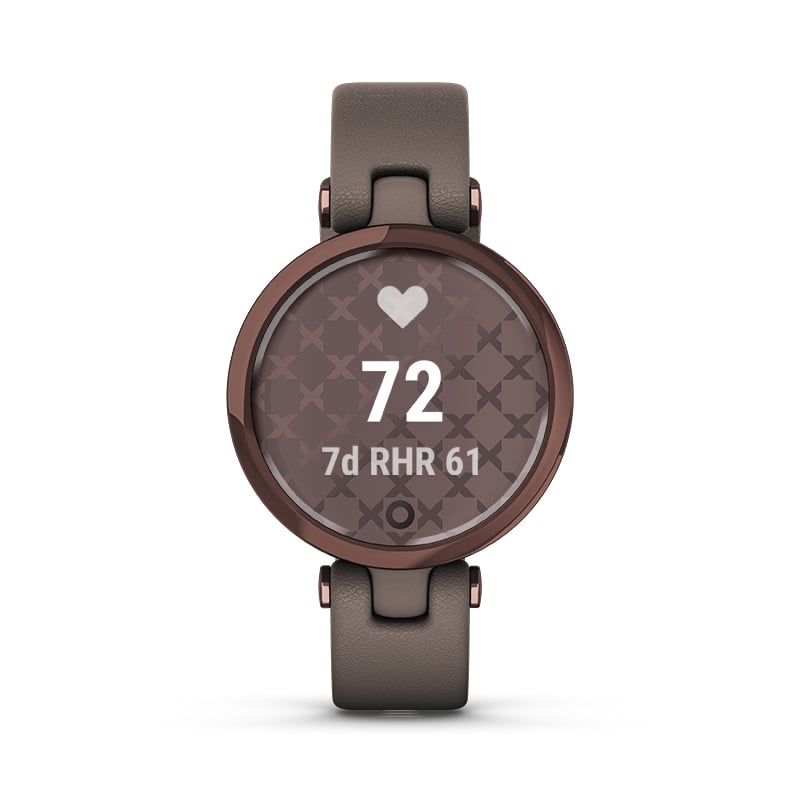 RITMO CARDIACO EN LA MUÑECA
El reloj mide constantemente tu frecuencia cardíaca3 y puede configurarse para que te avise si continúa demasiado alta o demasiado baja.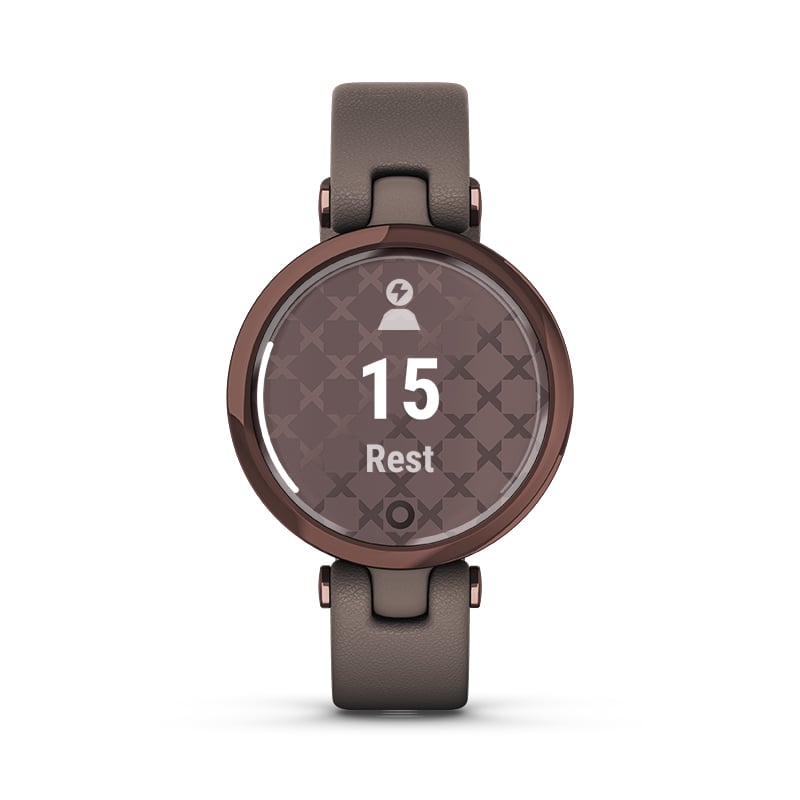 CONTROL DEL ESTRÉS
Comprueba si el día va tranquilo, equilibrado o estresante. Los recordatorios de relajación incluso te animarán a que realices una breve actividad de respiración si te sientes agitado.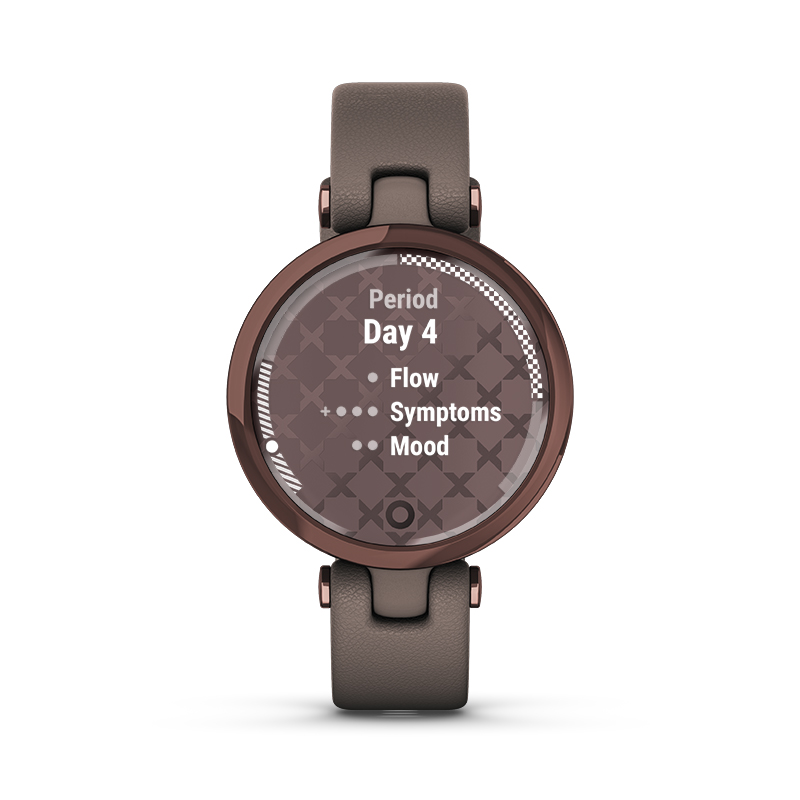 CICLO MENSTRUAL
Utiliza la aplicación Garmin Connect™ para realizar un seguimiento del ciclo menstrual o de tu embarazo. Registra los síntomas, accede a consejos sobre ejercicios y nutrición y mucho más. Incluso podrás ver y registrar los detalles en tu muñeca.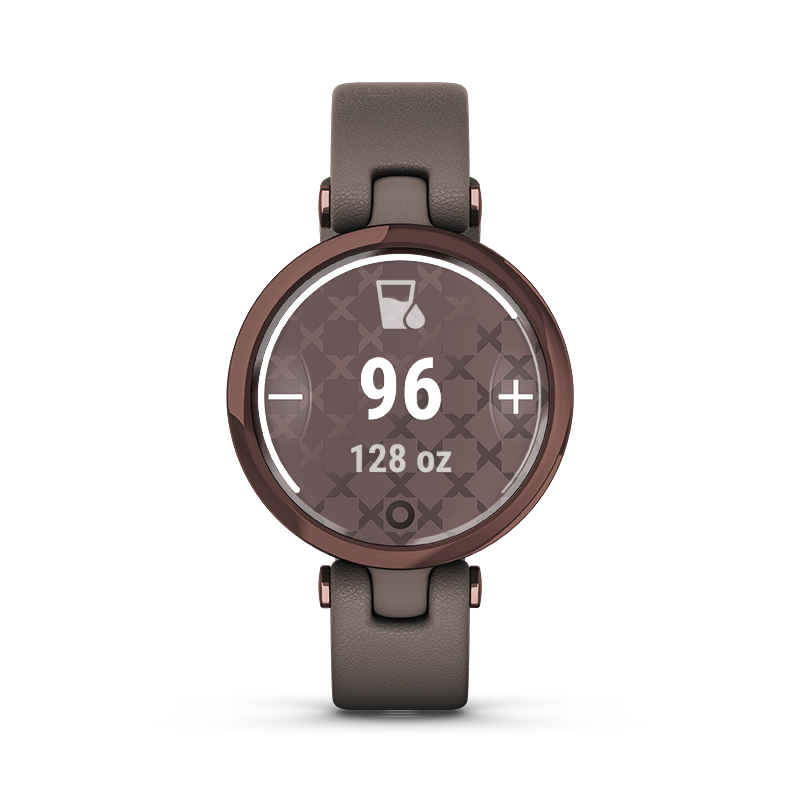 REGISTRO DE LA HIDRATACIÓN
Registra tu ingesta diaria de líquidos directamente en el reloj. Incluso puedes configurar recordatorios de hidratación, crear objetivos y ver tu historial y progresos en la aplicación Garmin Connect.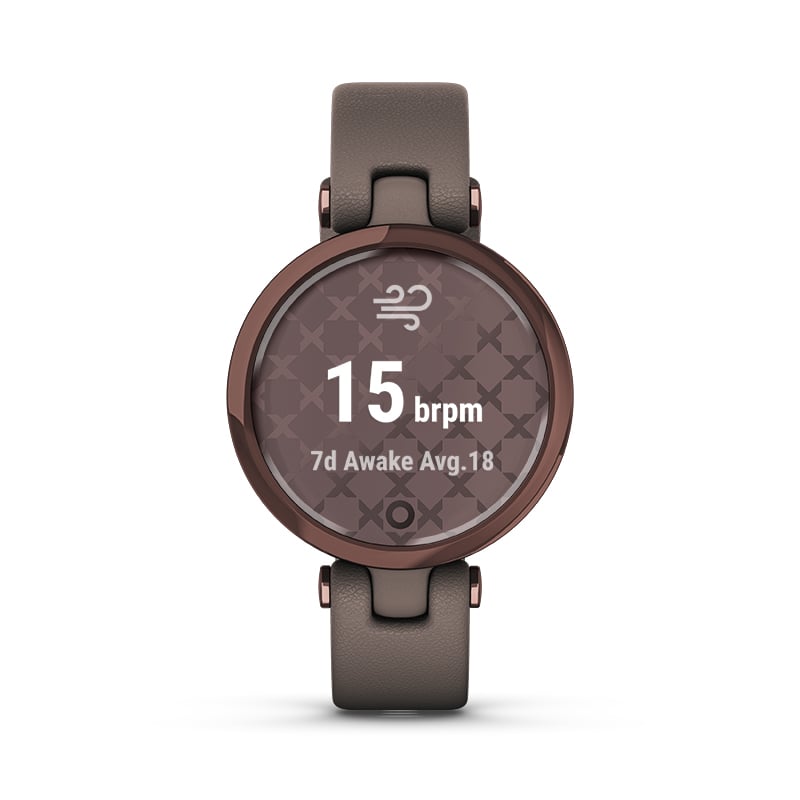 REGISTRO DE LA RESPIRACIÓN
Registra cómo respiras a lo largo del día, mientras duermes y durante las técnicas de control de la respiración y las actividades de yoga.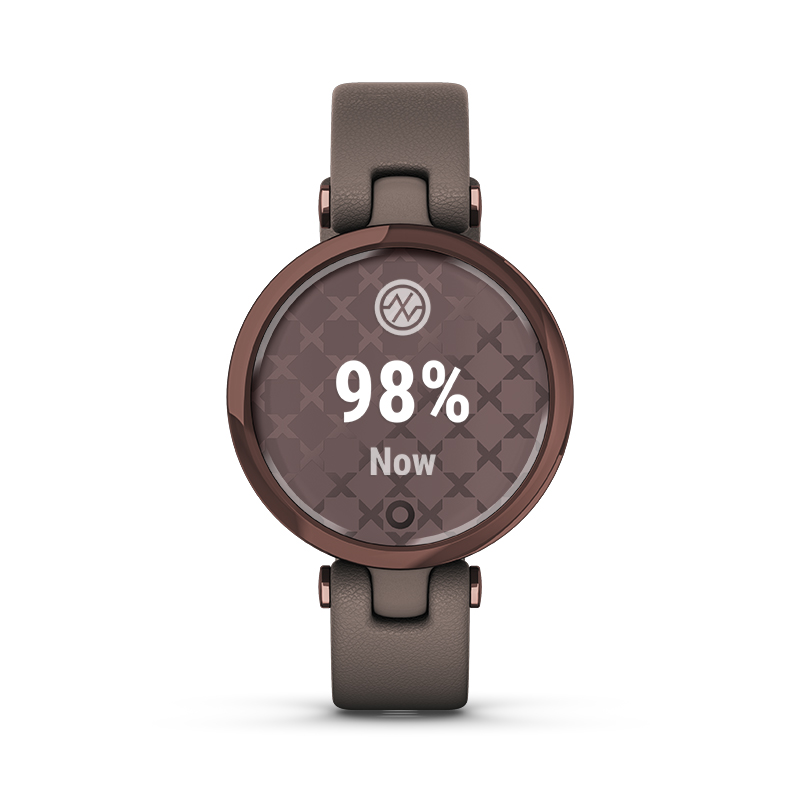 SENSOR PULSEOX
Utiliza el sensor Pulse Ox4 para comprobar la saturación de oxígeno en tu sangre en cualquier momento del día, o durante parte de la noche mientras duermes, para mostrar lo bien que tu cuerpo absorbe el oxígeno.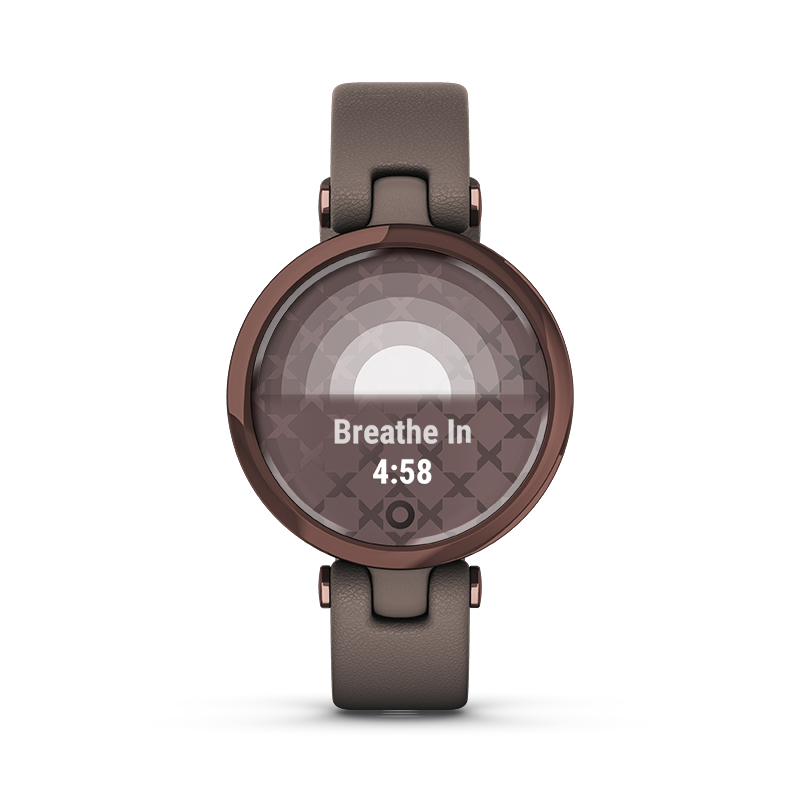 RESPIRACIÓN CONSCIENTE
Cuando desees relajarte o concentrarte, puedes iniciar un ejercicio de respiración; el reloj realizará un registro del estrés y tu ritmo para ayudarte a comprender mejor tu respiración.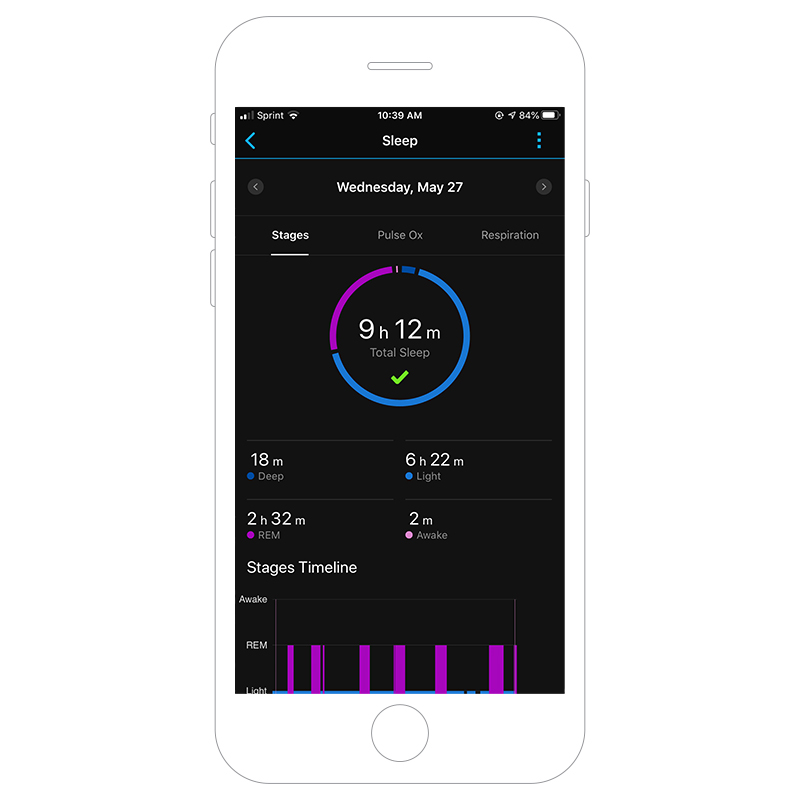 CONTROL AVANZADO DEL SUEÑO
Obtén una referencia detallada de cómo duermes con un desglose de las fases de sueño ligero3, profundo y MOR, así como datos del sensor Pulse Ox y respiración.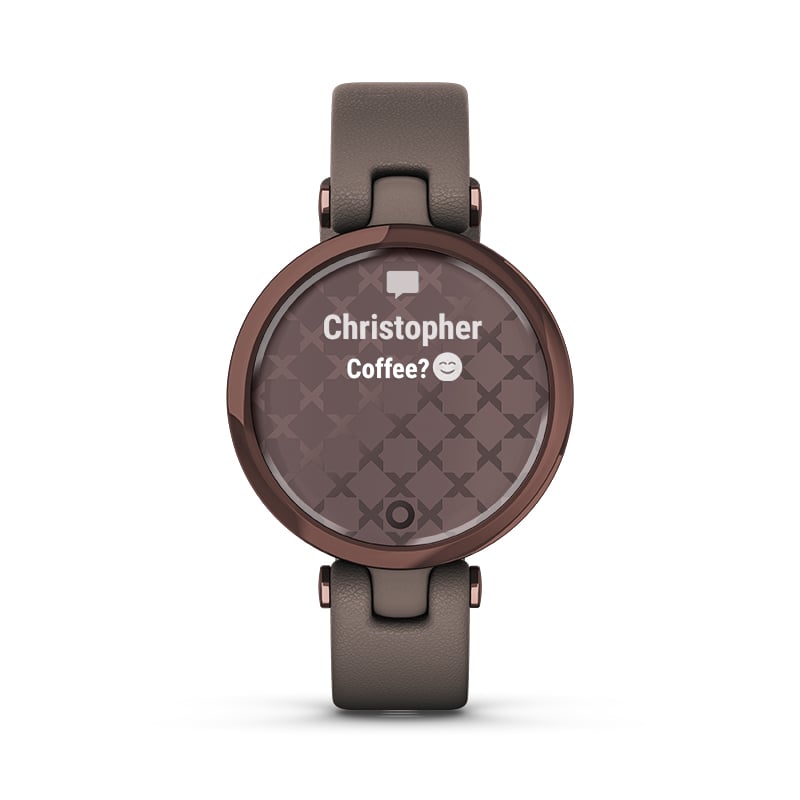 NOTIFICACIONES INTELIGENTES
Recibe correos electrónicos, mensajes de texto y tus notificaciones en el reloj cuando esté vinculado con un smartphone compatible. Puedes responder a los mensajes de texto si tienes un teléfono Android™.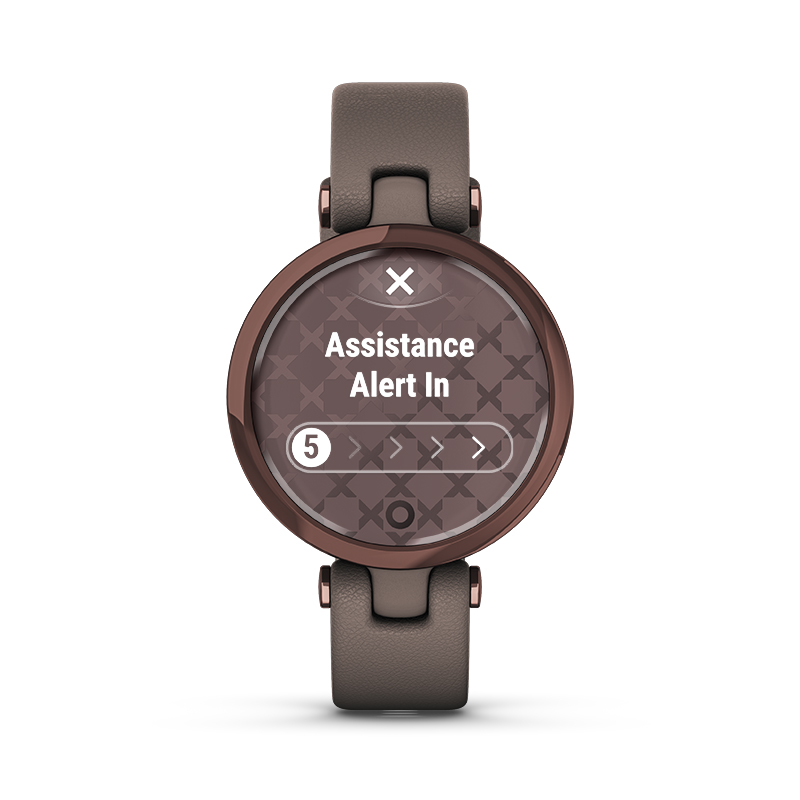 FUNCIONES DE SEGUIMIENTO Y SEGURIDAD
Si el reloj y tu teléfono están vinculados, puedes enviar una alerta de asistencia a tus contactos seleccionados5 con tu ubicación en directo.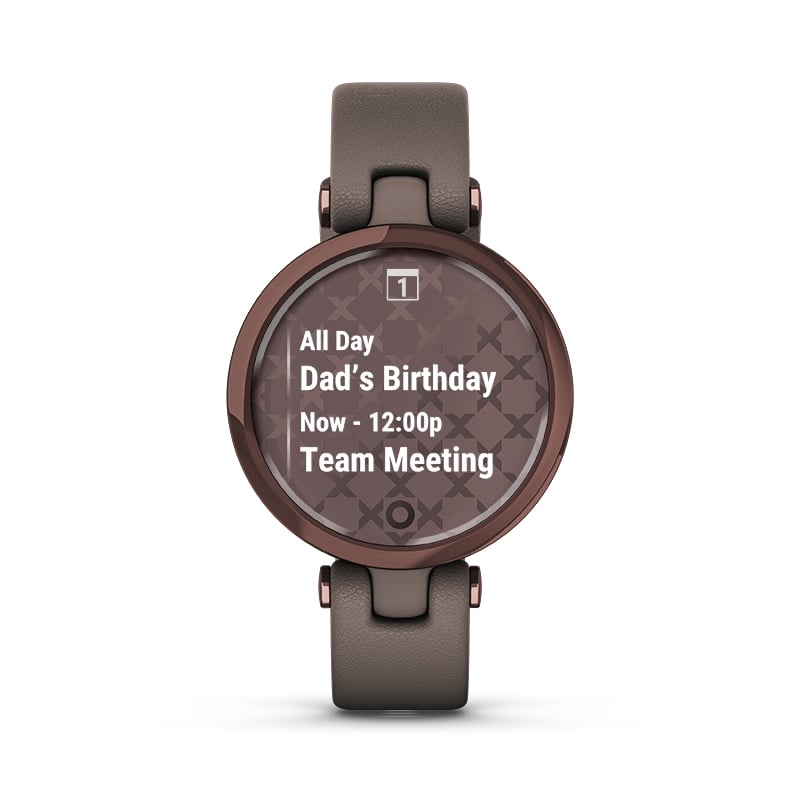 CALENDARIO
Al vincularlo con tu smartphone compatible, puedes revisar fácilmente desde el reloj tu agenda para el día.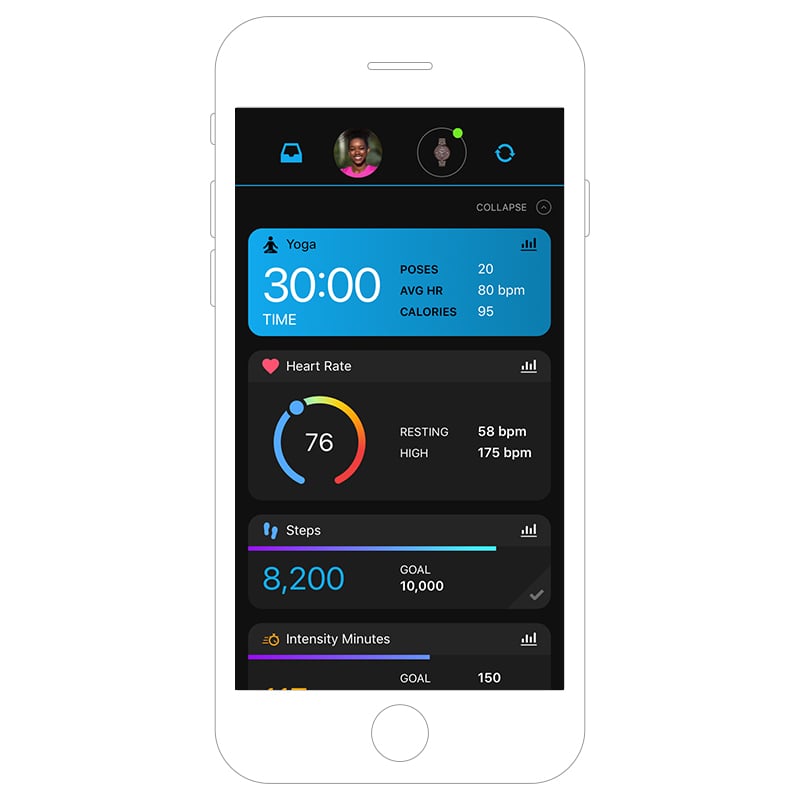 SINCRONIZA CON GARMIN CONNECT
Consulta la información sobre salud y fitness en un mismo lugar. Garmin Connect es una comunidad virtual para que los usuarios puedan conectarse, competir y compartir.

You might be interested in these
Recommended products