TACX
SWEAT SET (TOALLA + PROTECTOR SMARTPHONE) TACX
Price
$59.990
Place your mouse over the image to zoom it.
El entrenamiento en interiores es sinónimo de sudar mucho. Este set incluye todo lo que necesitas para proteger tu bicicleta y sentirte cómodo mientras entrenas.
Protector contra el sudor para smartphones
Este cómodo protector protege la bicicleta del sudor a la vez que te permite acceder a tu smartphone mientras entrenas. Está fabricado con material absorbente y posee un bolsillo transparente para colocar el teléfono, es compatible con la mayoría de las bicicletas y es muy fácil de montar. El bolsillo es adecuado para teléfonos de distintos tamaños, con una longitud máxima de 138 mm y una anchura máxima de 68 mm.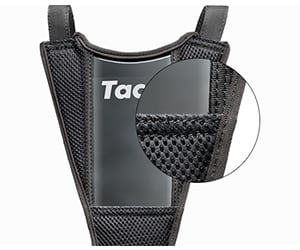 Toalla Tacx
Esta toalla se ha desarrollado específicamente para las sesiones de entrenamiento en interior y la utilizan un gran número de ciclistas profesionales durante las sesiones de calentamiento o de entrenamiento en interior. Mide 30 x 115 cm y es muy absorbente.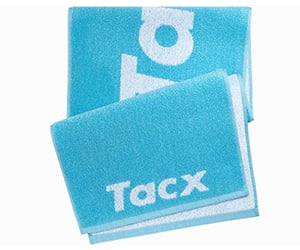 You might be interested in these
Recommended products